Global IndiaGold: the source of your confidence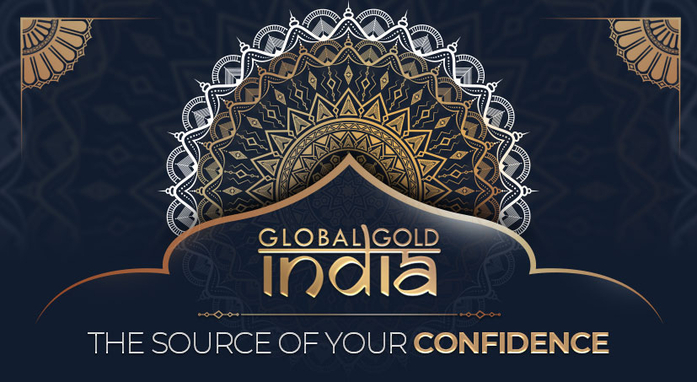 For the one who strives to succeed in business it is important to feel confident in how one speaks, acts and looks. This is the only way to hope for success in achieving the goal.
It is hard to stay confident when you are in doubt. "Am I doing the right thing?" "Have I assessed my strengths correctly?" "Am I looking good enough?" Plenty of such questions in your mind make you nervous and uncomfortable. This is reflected in the behavior of an entrepreneur, his/her manner of speech, and, of course, it scares off potential clients.
The Global IndiaGold online platform encompasses all the elements an entrepreneur needs to act decisively and courageously. These elements have been selected based on three key factors that affect confidence:
1. Intellectual factor
An entrepreneur must think systematically, see the problem from different angles and take into account all the smallest details. Thanks to this, one can successfully maneuver in different situations and predict likely scenarios for the development of events.
SUCCESS FRAMEWORK WORKBOOK, a universal tool for self-development, helps to acquire these skills. Study yourself, improve your thinking and direct it to finding effective solutions. This will give you a sense of strength, ensuring that you are well-prepared to face any life situation.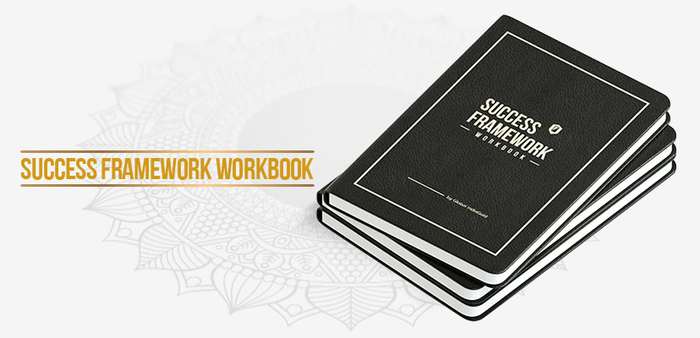 2. Image factor
A person's confidence largely depends on the extent to which his/her personal image is liked by the person himself/herself and surrounding people. This is especially true in business, where it is important to look bold and elegant without breaking the generally accepted dress code.
We brought in experienced designers from Europe and North America to create stylish business accessories that will perfectly complement our clients' business image.
Three kits have been formed from Global IndiaGold branded accessories:
These kits will help you look flawless and be proud of your appearance.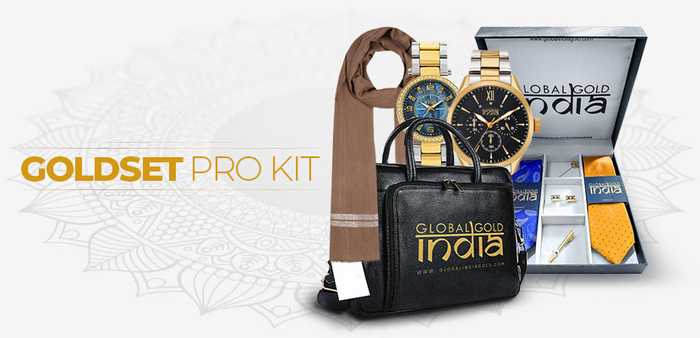 3. Financial factor
A person who has taken care of the safety of one's own savings feels way more confident. Such a person is not tormented by worries as he/she has ensured personal Financial Security.
From time immemorial, gold, a metal that is highly revered in India, has been the main means of protecting money. Kits of eight one-gram investment gold bars have become available in the Global IndiaGold online store — that's a great opportunity to take the first step towards creating a personal gold reserve.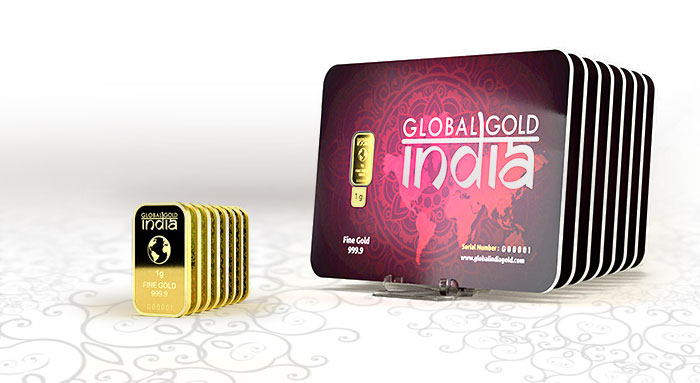 Global IndiaGold products help you gain lasting confidence
and transform it into a concrete result!
The purchase of each of the listed products grants access to the GoldSet marketing program and gives you the opportunity to receive rewards for cooperation with the online platform.
Extensive work has been undertaken to provide you with effective business tools.
Now it's your turn!