Gautam Adani's five rules of success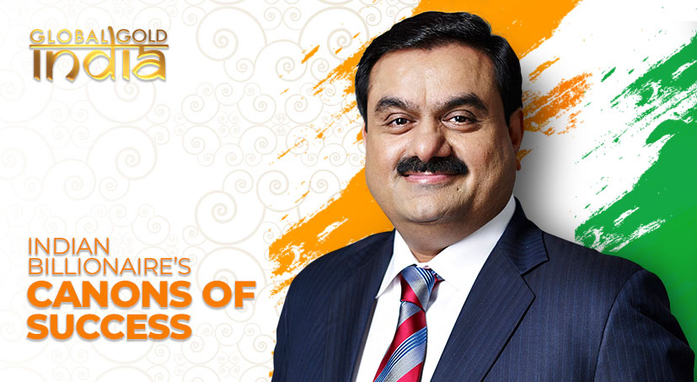 This story is worth reading for anyone who is striving for success. Gautam Adani grew up in a simple Gujarati family, graduated from high school in Ahmedabad and then enrolled in a commerce course at the Gujarat University. After studying for two years, Adani decided to quit university.
When talking about the beginning of his career, the businessman says the following:
"I'm a school dropout. So, at the age of 16, I moved to Mumbai to try my luck on some business."
He went to Mumbai, spending his last money on a ticket. Being in the city of opportunities, Gautam took a job as a diamond sorter at the Mahendra Brothers subsidiary. After gaining the necessary knowledge of the trading market, he founded his own brokerage firm specializing on the sale of diamonds. At the age of 19, Adani began importing industrial raw materials for the production of plastics and soon entered the global trading market.
According to Forbes magazine, the current net worth of Gautam Adani is $37.4 billion.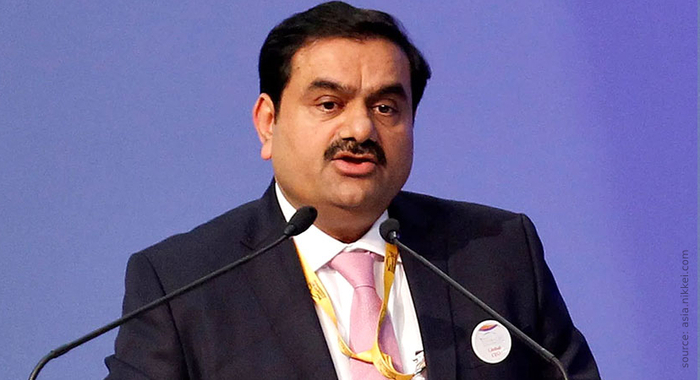 In the photo: Gautam Adani — the owner of the largest port operator in India.
Five basic rules of the businessman to help you succeed:
1. Believe in yourself
When Adani came to Mumbai, he only had 100 rupees. This, however, did not stop him, but taught him to believe in dreams and decisively move forward.
Don't doubt yourself, confidence is an important element of success.
2. Use your strengths
Every age group has its own advantages. In his youth, Adani made several important decisions that later changed his destiny.
It doesn't matter how old you are, it's never too soon or too late to follow your dream.
3. Look for opportunities
Adani became a major industrialist, although he never graduated from university.
Lack of education can be compensated by hard work and experience that you gain while moving towards the goal set.
4. Keep on getting better
The businessman's life path was full of ups and downs.
Don't focus on failure. Instead, analyze the errors and keep working.
5. Let it go
Adani is certain that there are things in life that are out of one's control.
You don't have to fight the whole world. Accept what you cannot change and focus on your work.
Courage, perseverance and self-confidence allowed Gautam Adani to reach incredible heights. Today he is one of the most successful people of his time.
Bring your plans to life!
Adani's story teaches us not to be afraid of making important decisions and moving forward against all odds. The path to success is never easy, but hard work and methodical self-improvement will help you achieve the desired result. Do not doubt yourself and confidently move towards your goal with Success Framework Workbook.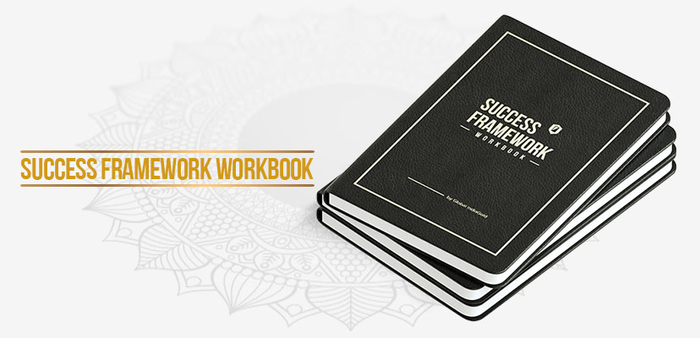 WORKBOOK
is based on technology that can change your life.
Unique methodology is specifically designed to give you an opportunity to express yourself fully and to become a part of large-scale changes. Workbook allows you to develop systematic thinking and learn to understand which factors influence your development. Create a personal route to achieve specific goal and navigate it in the most effective way!
Buying an effective tool for self-improvement gives you access to the GoldSet marketing program. Cooperate with the Global IndiaGold online platform and expand your business horizons!
Start taking action right now!