Gift season at Global IndiaGold is coming to an end soon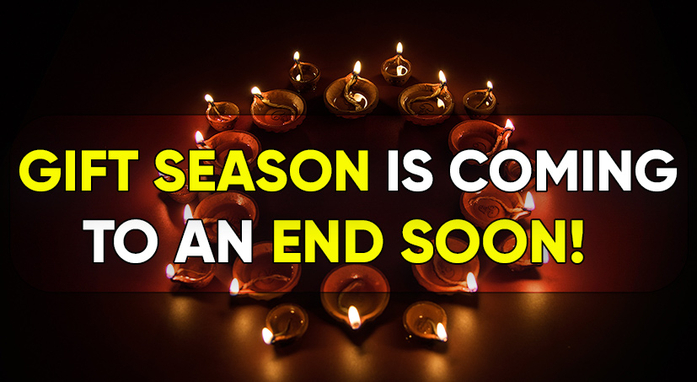 Dear friends!
A special promotion period, during which we give gifts to the clients, will end on March 31, 2022.
We remind you that the beginning of this event was timed to coincide with the wonderful Indian festival called Diwali, when it is customary to give gifts.
To create a festive mood and inspire you to new achievements, we have provided all the clients with the opportunity to receive
GLOBAL INDIAGOLD CLUB PREMIUM ACCESSORIES BOX.
Everyone who places the order in the GoldSet SMART table receives an exclusive set of branded business accessories free of charge.
We thank everyone who responded to our offer and took part in the promotion!
We are very pleased that so many people in our community actively support the company's initiatives and use all the available opportunities to succeed.
If you have not taken part in the promotion yet or wish to receive another gift — hurry up! The offer is valid until March 31, so there is no time for pondering!
Keep following the news so as not to miss the next special promotion or unique offer!